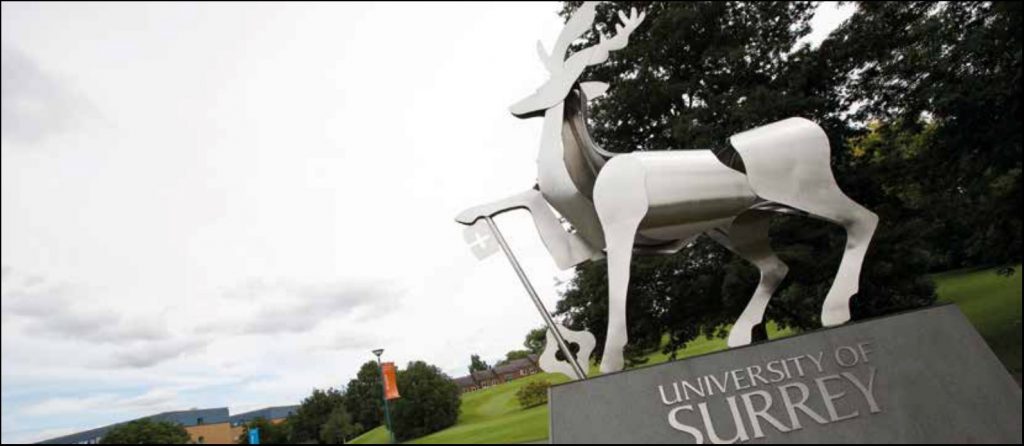 Type: Groups
Ages: 10 – 17 years old
Turn 1: 02 Jul – 16 Jul
Turn 2: 16 Jul – 30 Jul
Location: Stag Hill Campus Guildford Surrey GU2 7XH
Time to central London: 15 mins.
Nearest town: Guildford.
Transfer times: LHR – 30mins, LGW – 45min.
Facilities
Sports: Gym available on the University of Surrey Manor park campus located a 15 minute walk away. Pay and play facilities are available for non-members. The Main Hall is reserved for indoor sports and the playing field can be used for all recreational games.
Social Spaces: Large common areas in most accommodation containing TVs etc.
Accommodation
Residential:
▖Single rooms in standard accommodation in the centre of campus with shared bathroom facilities.
▖Bathroom to Bedroom ratio – 1:4.
▖Accommodation is configured into flats/levels of between 10 and 14 rooms.
▖Facilities located nearby the Student Village including a laundry and two supermarkets.
▖Most accommodation blocks have a shared kitchen facility where students can relax in the evening.