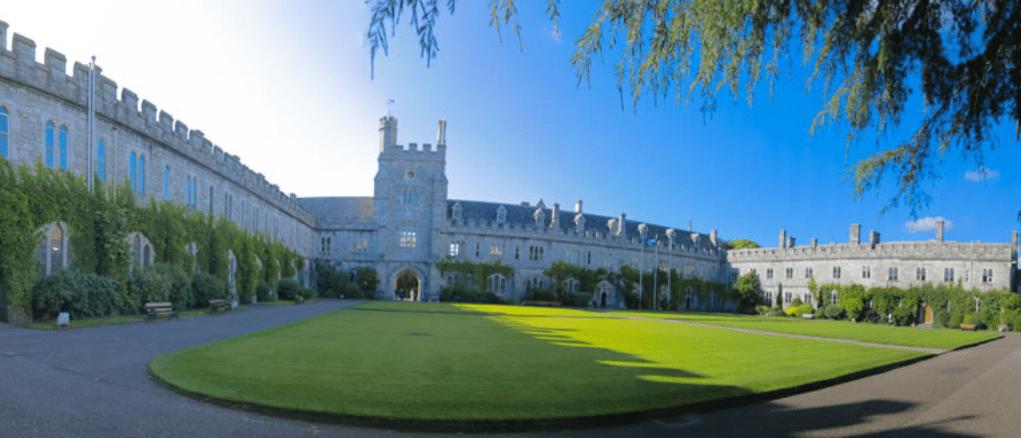 Maynooth, located 30 minutes from Dublin city centre is a lively and picturesque Irish university town with a population of 8,500. Maynooth University, just 5 minutes' walk from the town centre, consists of two very different campuses giving the university an impressive mix of old and new. Facilities include an excellent sports complex with tennis courts, dance studios and extensive outdoor football/hockey pitches.
Dates: 19 June – 14 August 2022
Age range: 11 – 17
15 hours' tuition per week following a zig zag timetable of morning and afternoon mixed nationality classes (for example: one week morning classes, one week afternoon classes)
Apollo Focus: 5 hours' optional extra tuition per week (instead of 2 activities) completely free of charge. Apollo Focus is selected by the student as an option at the school on the first day.
Facilities: Excellent sports complex with tennis courts, dance studios and extensive outdoor football/hockey pitches
A wide variety of activities every afternoon & evening
Full day excursion on Saturdays
2 half-day/city trips per week + additional city trip on Sundays, always with private transport
Internet: Free WIFI throughout University & accommodation
Parent Updates: daily updates, photos and videos provided securely online for parents
Accommodation
On-campus single room with ensuite bathroom in shared apartments
All meals in the university restaurant